It is officially fall! Can you believe it? Well if you can, I can't! Now that I live in Chicago I've had to put some major thought into how I will keep my hair moisturized during the harsh and cold winter months here. If you are in need of a new regimen that will give you that extra kick of moisture that your hair needs, look no further darling!
I've recently fallen in love with the As I Am Naturally hair care line. Baby, when I tell you the products of this line nurture my hair like none other. Naturally, when I was new to the natural hair game I was a product junkie spending money here, there and everywhere looking for things that worked well with my hair. I would always struggle with only liking one or two products from a line but never a complete system.This is the first line of products that works for my hair from start to finish. So let's jump right in…
Cleansing & Cowashing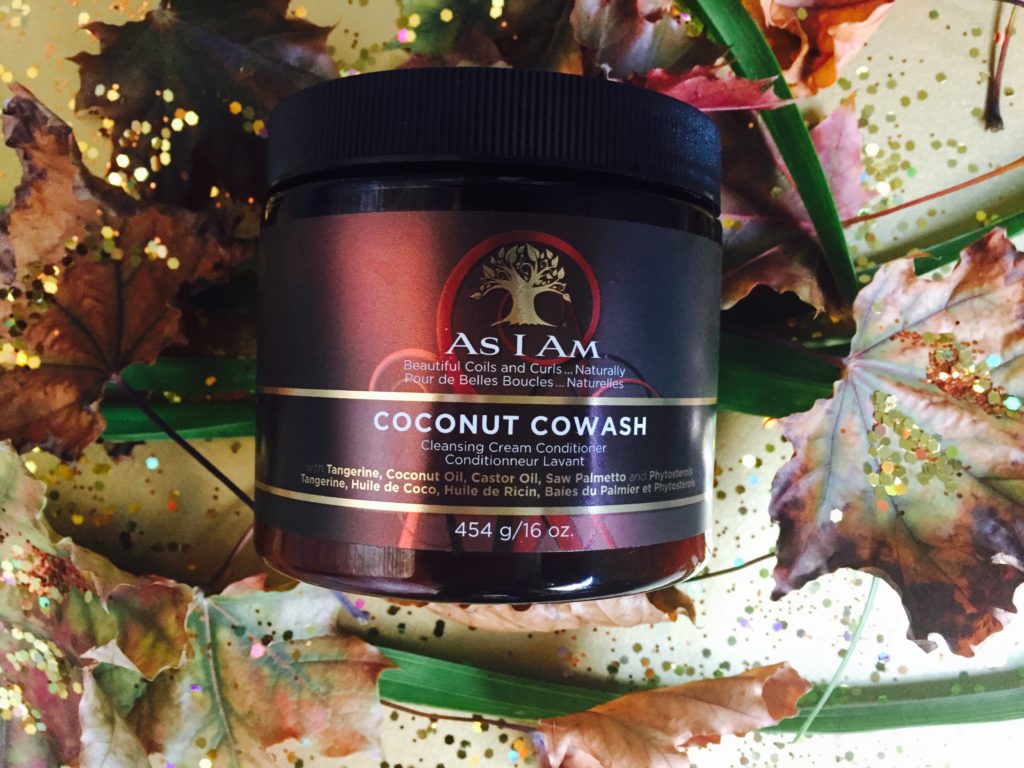 I am a wash-n-go kinda girl or as my friend in my head Terence McDonald likes to call it "defining your curls". So far I have only used the Coconut CoWash from As I Am but when I tell you that I absolutely L-O-V-E this because it's an effective way to cleanse my hair without stripping it bare. Don't you hate using a shampoo or cowash that leaves you wondering, "Did I pick up the dishwashing detergent by mistake?" Lol! I apply it to my scalp, massaging it in with my finger tips, and work the remaining product down the shaft of my strands. I thoroughly rinse out the cowash with lukewarm water.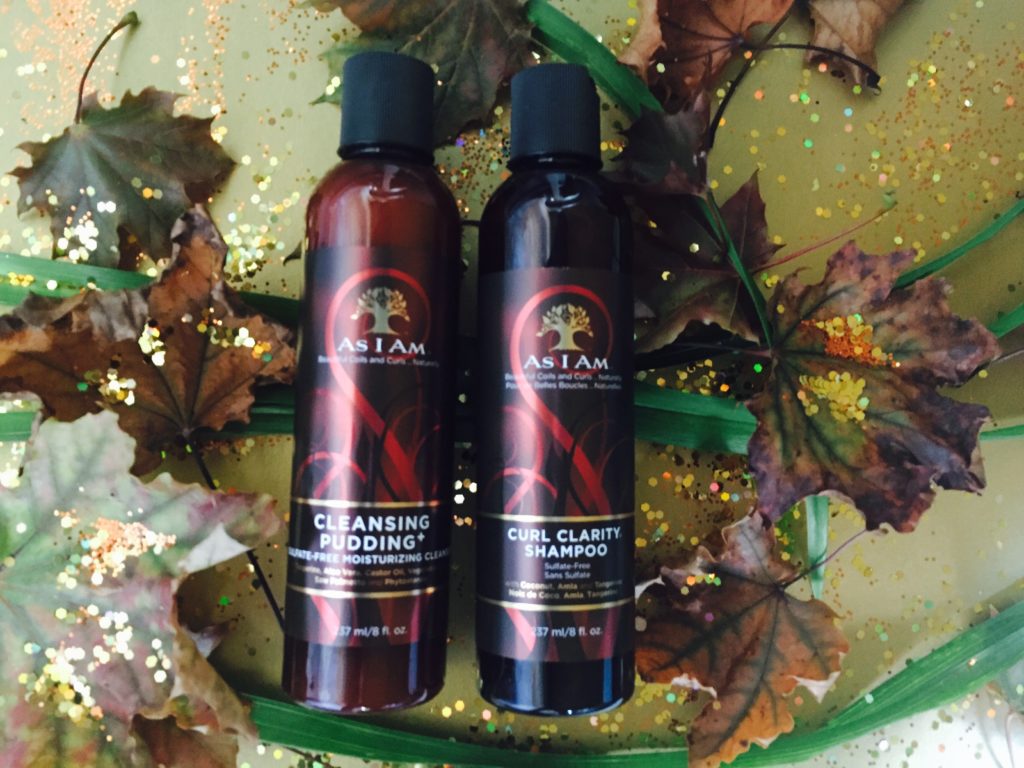 The line also offers other options for cleansing the hair as well. The Cleansing Pudding & Curl Clarity Shampoo are both sulfate free which is perfect for me. I will be coloring my hair soon and sulfate free products will be mandatory for me to not only maintain the vibrancy of the color but to also ensure that my hair doesn't dry out making my hair look like a tumbleweed rolling down the infamous Route 66. So at least 1x-2x each month I will use one of these to thoroughly clean my hair and remove all of the buildup. In between that is when I will be cowashing.
Moisture, Moisture & More Moisture!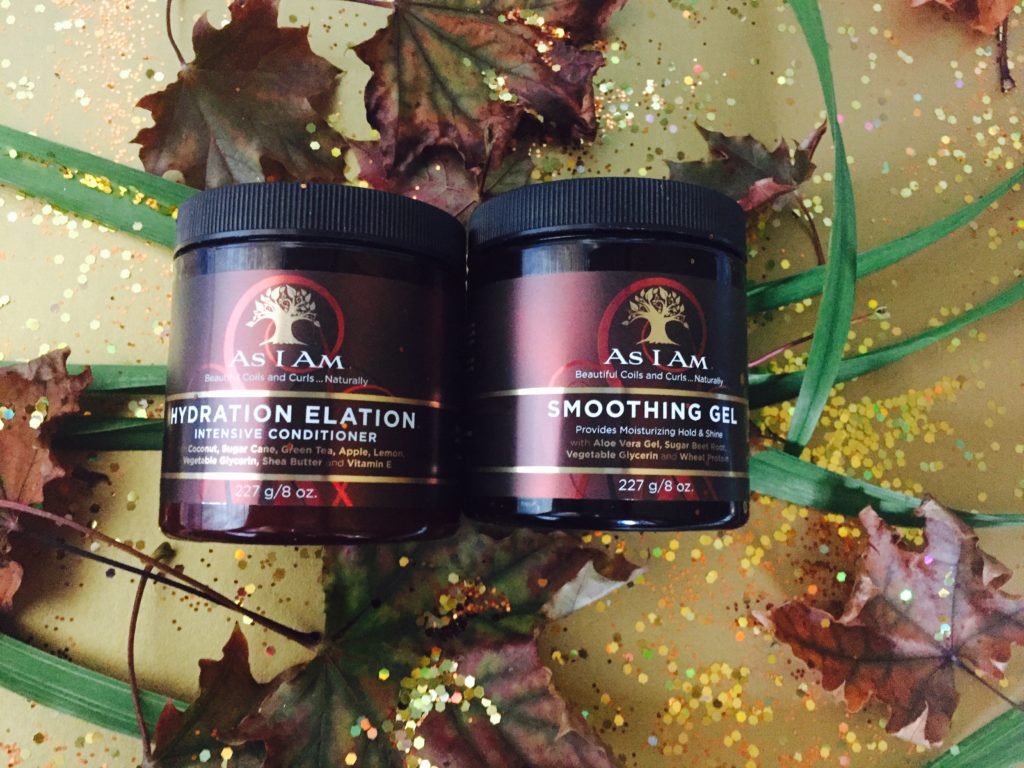 Personally, I don't think that my hair can have enough moisture. The infusion of moisture continues right on into the conditioning and styling process as well. Without fail every time that I wash my hair I follow it up by deep conditioning for at least 30 minutes. I sectioned my hair down the middle applying a generous amount of the Hydration Elation Intensive Conditioner to each section, covered my hair with a plastic cap and sat under a hooded dryer for 30 mins. This is the perfect time to read that chapter of the book that has been collecting dust on your dresser or answering a few work emails.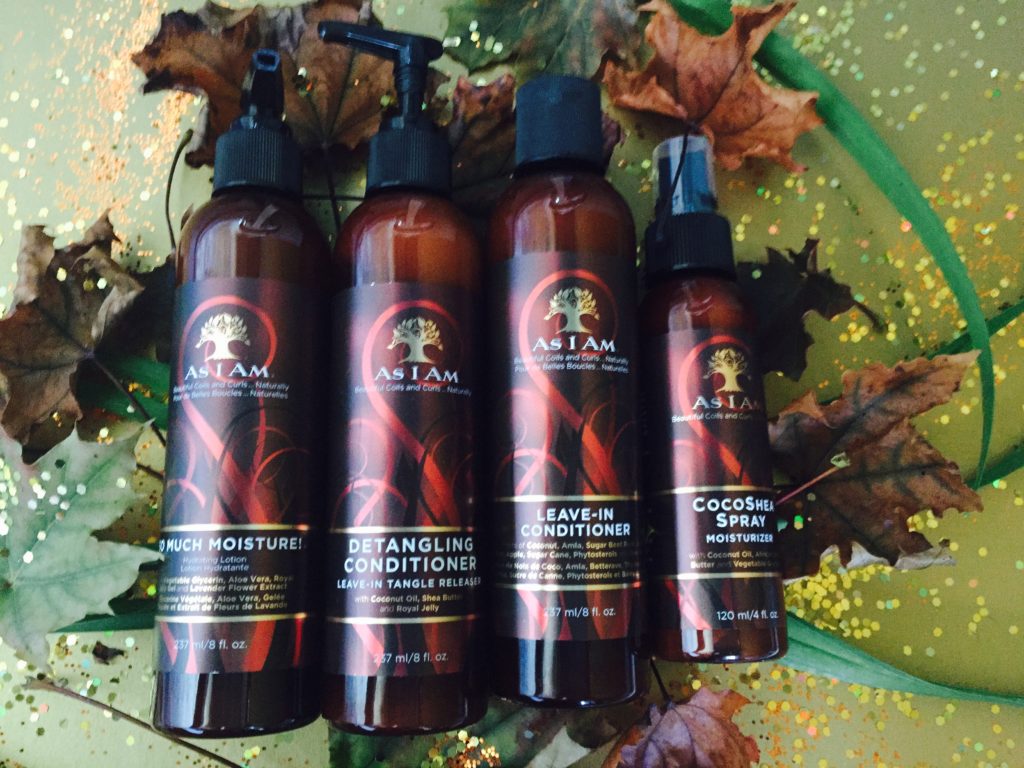 I only detangle my curls when conditioner has had it's time to work it's magic. Using a wide tooth comb I gently comb small sections of my hair from the ends working my way up to my roots. When I rinsed out the conditioner with lukewarm water my hair was super soft to the touch. With an old cotton t-shirt I gently remove excess water from my hair and move onto the styling phase.
Let me say this right now so that you ladies have no confusion, you do not need to be heavy handed with any of these products. I repeat, you do not need to be heavy handed with ANY of these products. A little bit truly goes a long way. As I Am offers two leave-in conditioners, Detangling Conditioner & Leave-In Conditioner. I used the Detangling Conditioner and applied it to my hair that I had sectioned off into 4 sections. I loved that it was light weight and my hair seemed to drink it up.
I'll Take Defined Curls w/ That…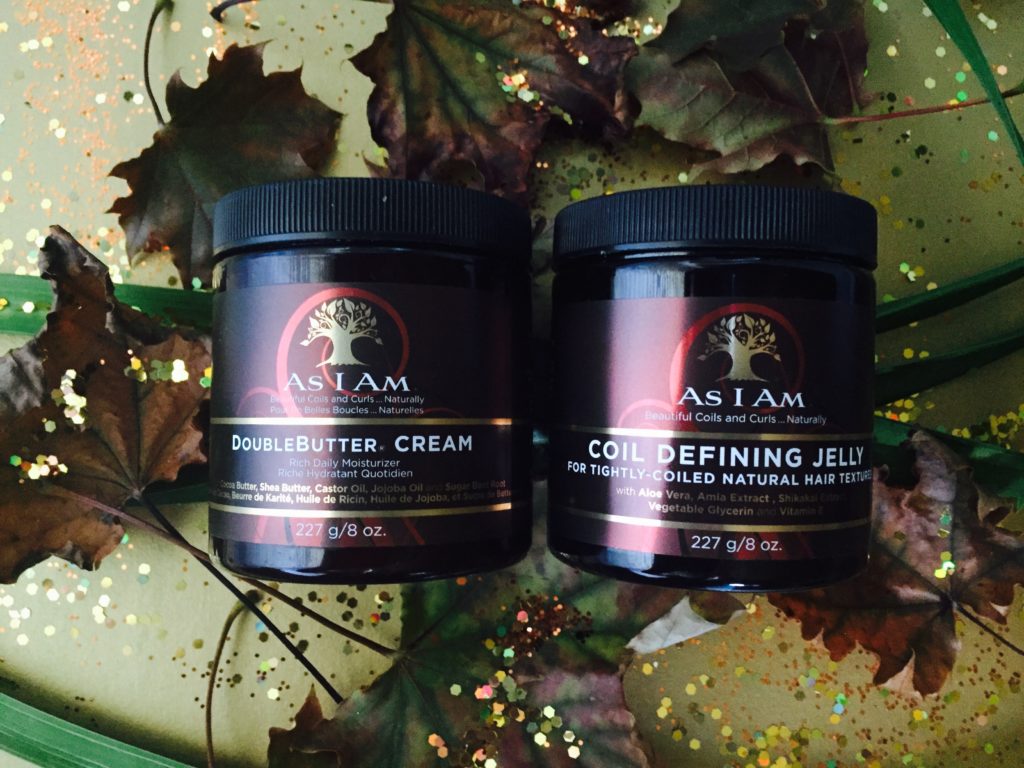 Everyone loves a good ol' define head of curls honey! Especially with the end results being soft bouncy frizz free curls with no crunchiness in sight. That is every naturalista's dream on wash day. After applying the leave-in conditioner throughout my entire head, I then add small amounts of the DoubleButter Cream. This is my final layer of moisture and now I move onto applying a styler. There are 3 options of stylers to choose from: Coil Defining Jelly, Twist Defining Cream, & Curling Jelly. This last go-round I used the Curling Jelly.
I always work in sections and used the smoothing method using the palms of my hands to apply the Curling Jelly to each section. After I complete this step I like to take a bit of the Smoothing Gel and apply it to my edges. I typically keep a scarf on for about 30 minutes to lay my edges down. After reading some online reviews I saw some people complaining that when they applied these stylers they later experienced flakiness or white balls of products. I didn't experience that at all. I think that was due to me not using any other products outside of the line and I didn't overdue it with applying too much product either.
My curls dried in about 3-5 hours which is pretty fast for me. I've tried other products that didn't dry until the next day at times. That can be pretty annoying when you don't want to be stuck in the house all in the name of frizz free hair. In the days after my initial wash day I like to refresh my hair by spritzing the CocoShea Spray on my hair after allowing the mist from my daily shower to coat my curls.
At night I pineapple my hair with a satin scarf and sleep on a satin pillowcase. In addition to insuring that my hair doesn't become dry or brittle, I drink a ton of water. Drinking 6-8 8 oz glasses of water each day does wonders for not only my hair but also my skin, nails, and just my overall health.
Overall, I love the As I Am line and I look forward to using it as it gets colder with each passing day here in Chicago. I washed my hair around this time last weekend,  my curls are still soft and feel moisturized to the touch. Usually my hair would feel a little crispy and I would've washed it before now. I've been able to squeeze out a few more days thanks to these products that are packing some major moisture in them.
I look forward to doing a full YouTube tutorial using these products on my channel next month. This past weekend while at a family function, I received so many compliments on my curls. My hair had minimal frizzing and had a healthy shine to it as well. I'm relieved to have found a system that basically gives me the regimen all in one and relieves me of having to put the pieces of the puzzle together for a fall hair regimen.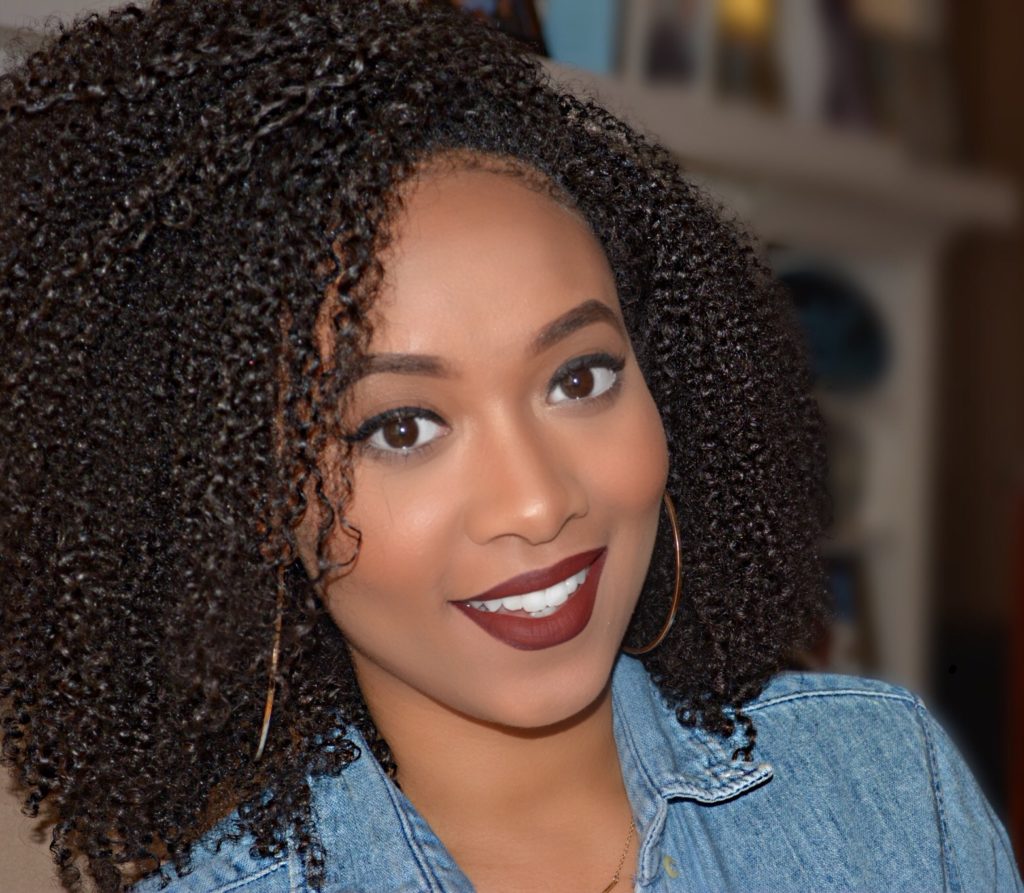 Have you tried As I Am products? What do you think of them? Comment below and let's discuss.